At AO Training Center, we focus on the whole picture. Here, we offer everything from fascia treatment and rehabilitation to mental and physical training to optimize your potential. We are here to help you reach your full potential. Scroll down and contact one of our AO trainers today, or invest in our training programs that you can access anytime, anywhere, regardless of your goals and level.
Address: Lugnets Allé 5, Hammarby Sjöstad/Stockholm, Sweden
"Everyone deserves to be pain free."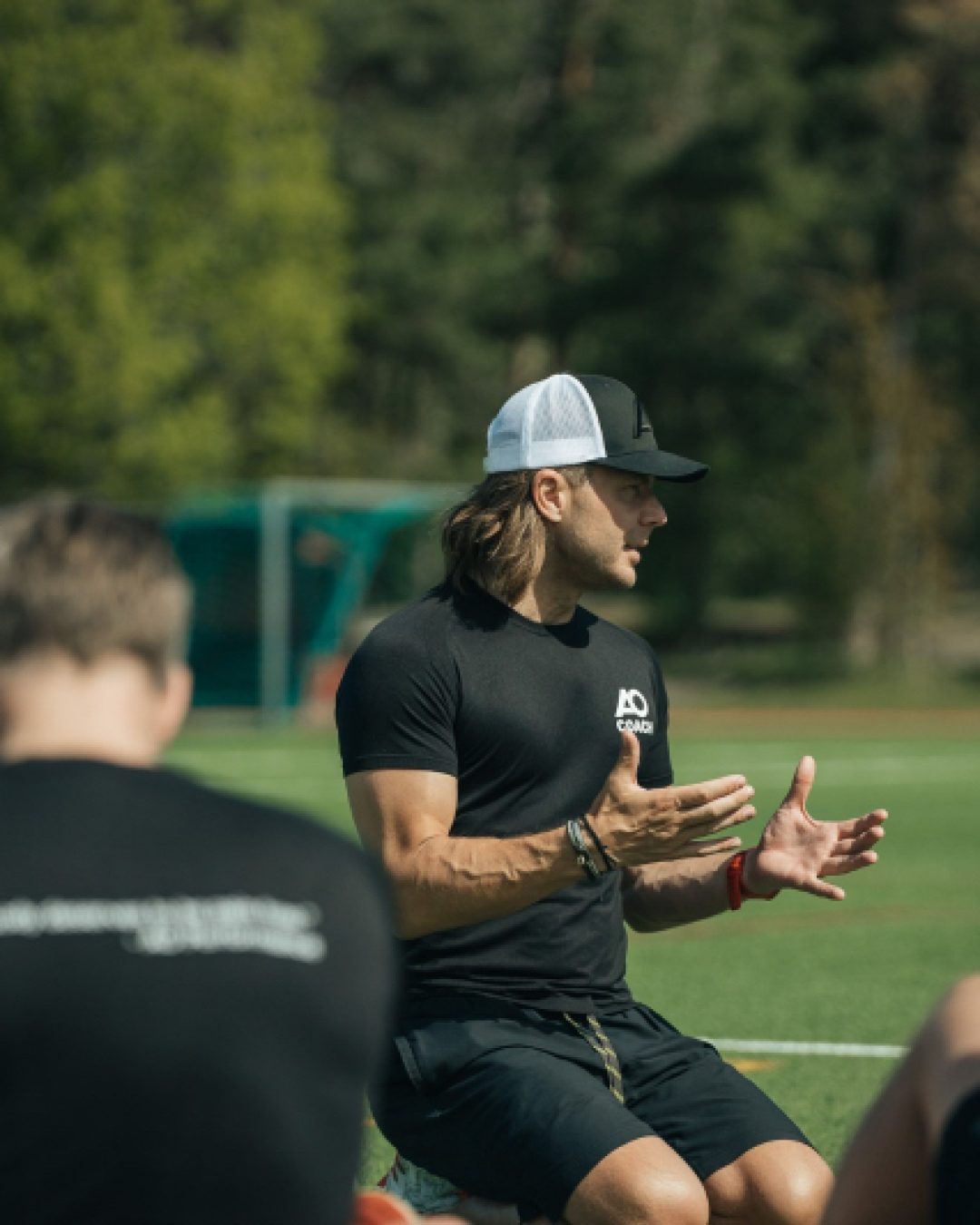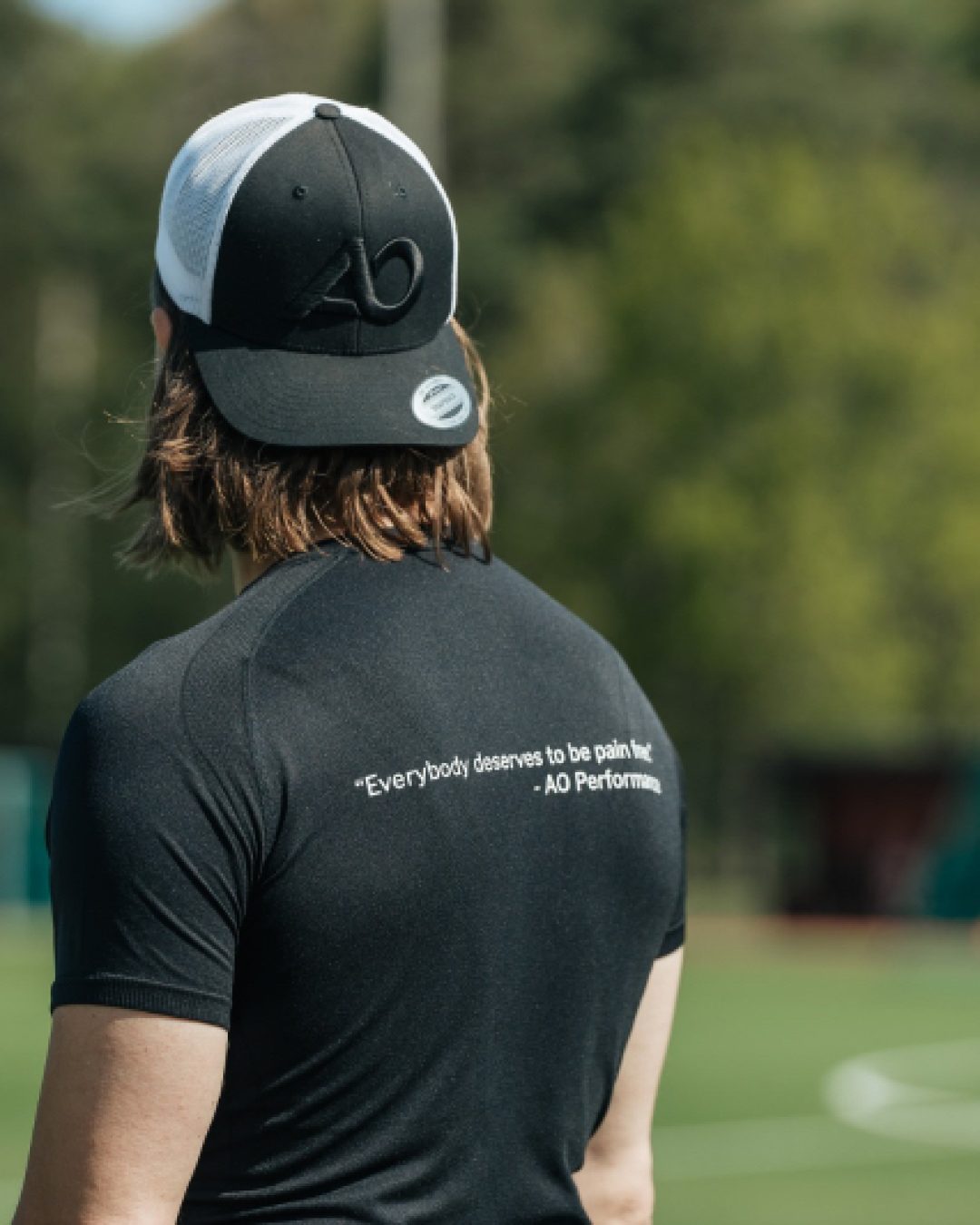 For many years, Andreas has traveled around the world and worked with superstars. Andreas has helped over 60 Swedish and international NHL players, and it has been an absolutely fantastic and inspiring journey to see them become stronger and reach their full potential. He has also traveled with the Swedish and American alpine skiing teams and trained the German coaches in their alpine organization. Pain-free training and development know no boundaries. My heart lies in sports, with players, and seeing them achieve their goals.
"I want to take training and rehabilitation to new levels, not only in Sweden but worldwide. Everyone deserves to live pain-free, and for that, we need to consider the whole picture. Humans are not robots, and with our amazing AO Center, we now have several trainers who work according to AO's successful methods for training, nutrition, and recovery."
Lectures - performance, health and mindset

Podcast - podcast host "Power Pod" and guested many different podcasts before

Online

training for fitness entusiasts, elite- & professional athletes

Online educations at AO Academy

Off-season camp for professional & elite athletes

Fascia treatment & training, both national and international

professionella

 idrottare
Founder of AO Performance
Movement specialist
Educator in Fascia: Training & Treatment
Sports Performance Coach
Nutrition optimization
Mindset Coach
Pro sports performance coach
"You need to be brave and willing to take risks to reach your goals."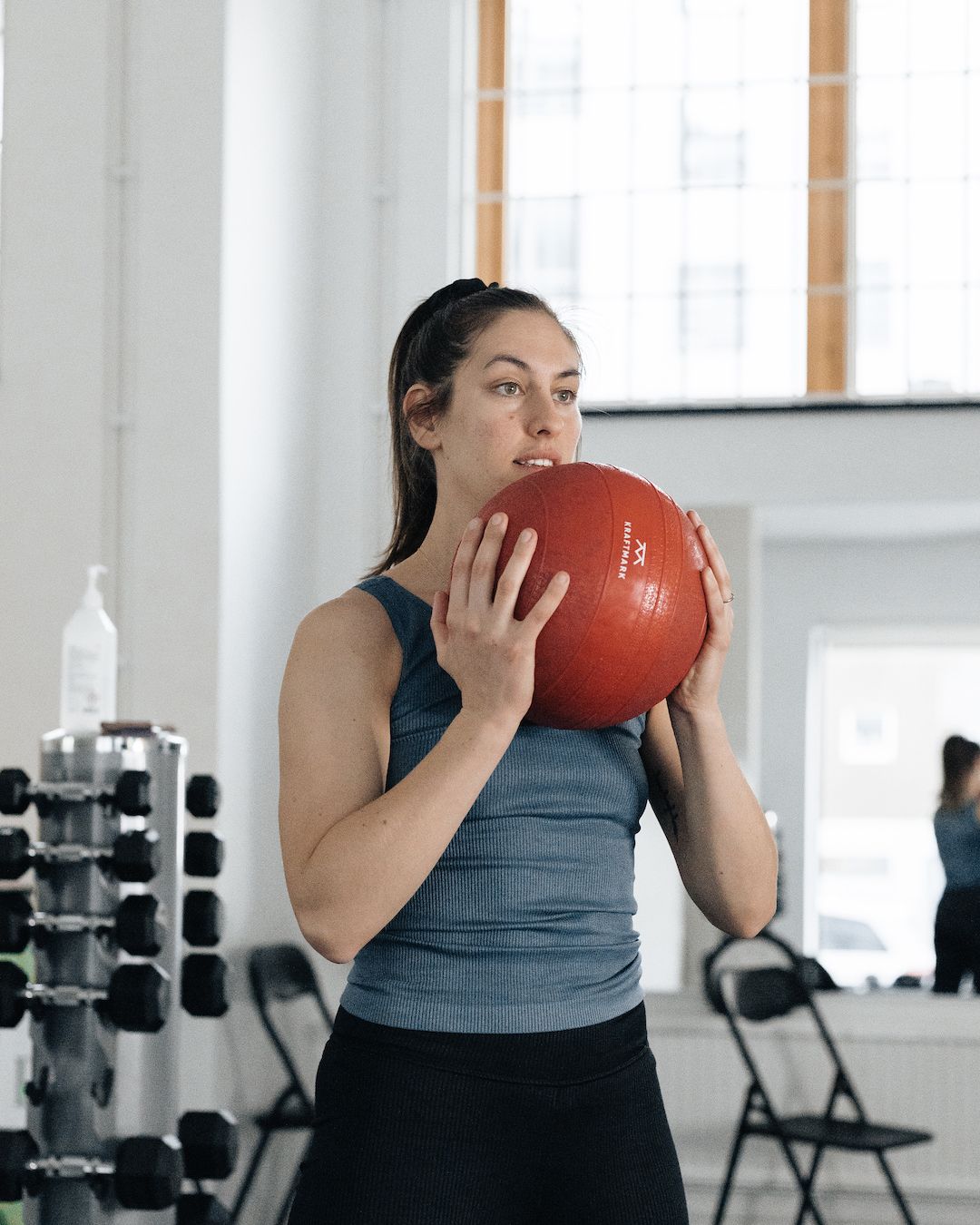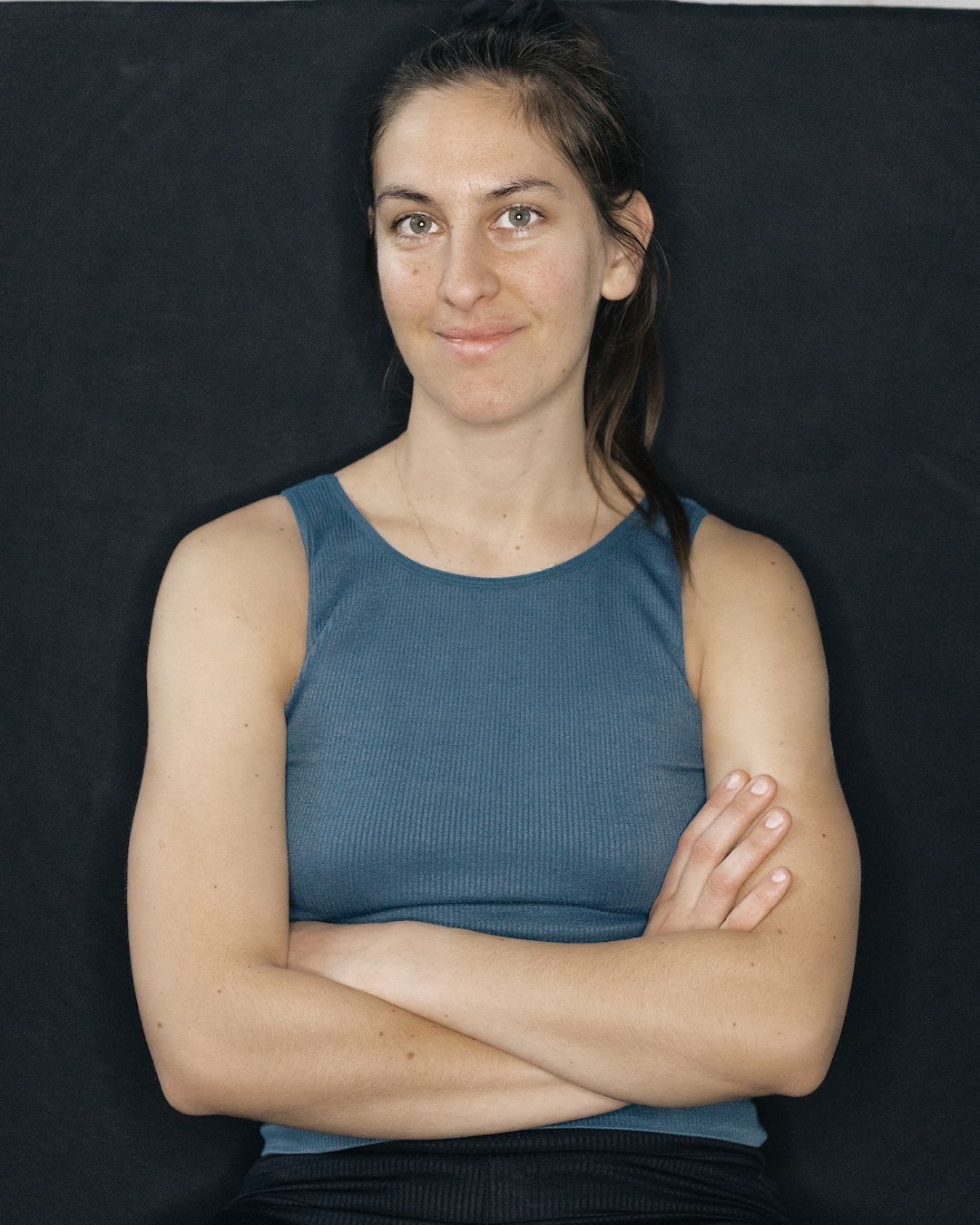 During my career as a soccer player, I encountered challenges such as injuries, overtraining, performance anxiety, and difficulty balancing life's demands. Sustaining high-level sports performance necessitates holistic health efforts encompassing both mental and physical aspects.
That's why I now focus on the overall well-being of the athletes I assist, by fostering sustainable and healthy habits so they can perform at their best without compromising their health.
PT – personal training, rehab and prehab for idrottare

Physical training for teams/athletes in groups

Training during and after pregnancy - for athletes who wants to

make a comeback in their sport

Performance coaching, mental training and recovery optimization
Fascia treatment by AO methods
Fascia training by AO methods
Health educator (Bachelor's degree in sports science with focus on health)
Sports-psychological advisor and conversation coach
Sports nutrition
Womens health
"Training is about adaptation, what do you want your body to adapt to?"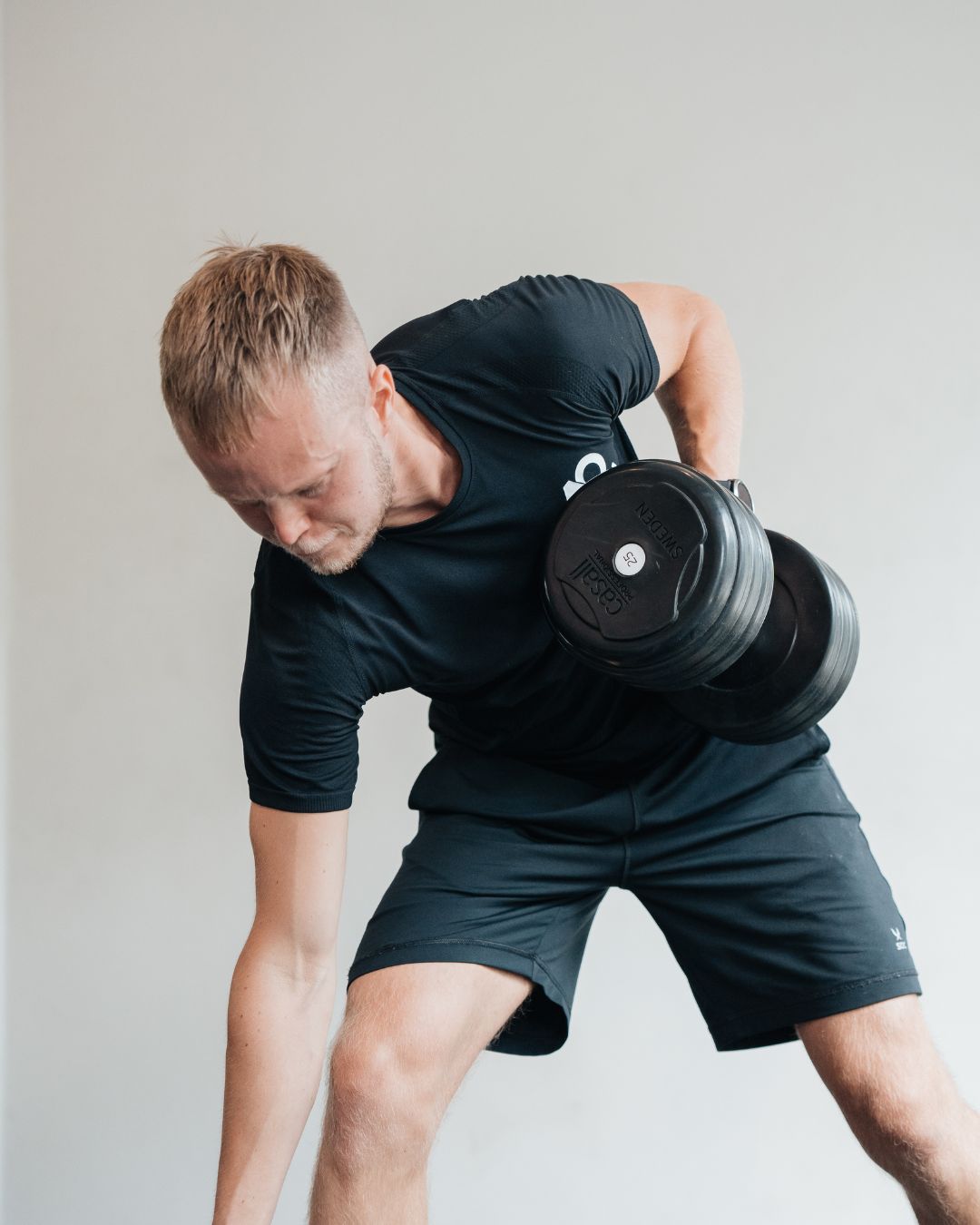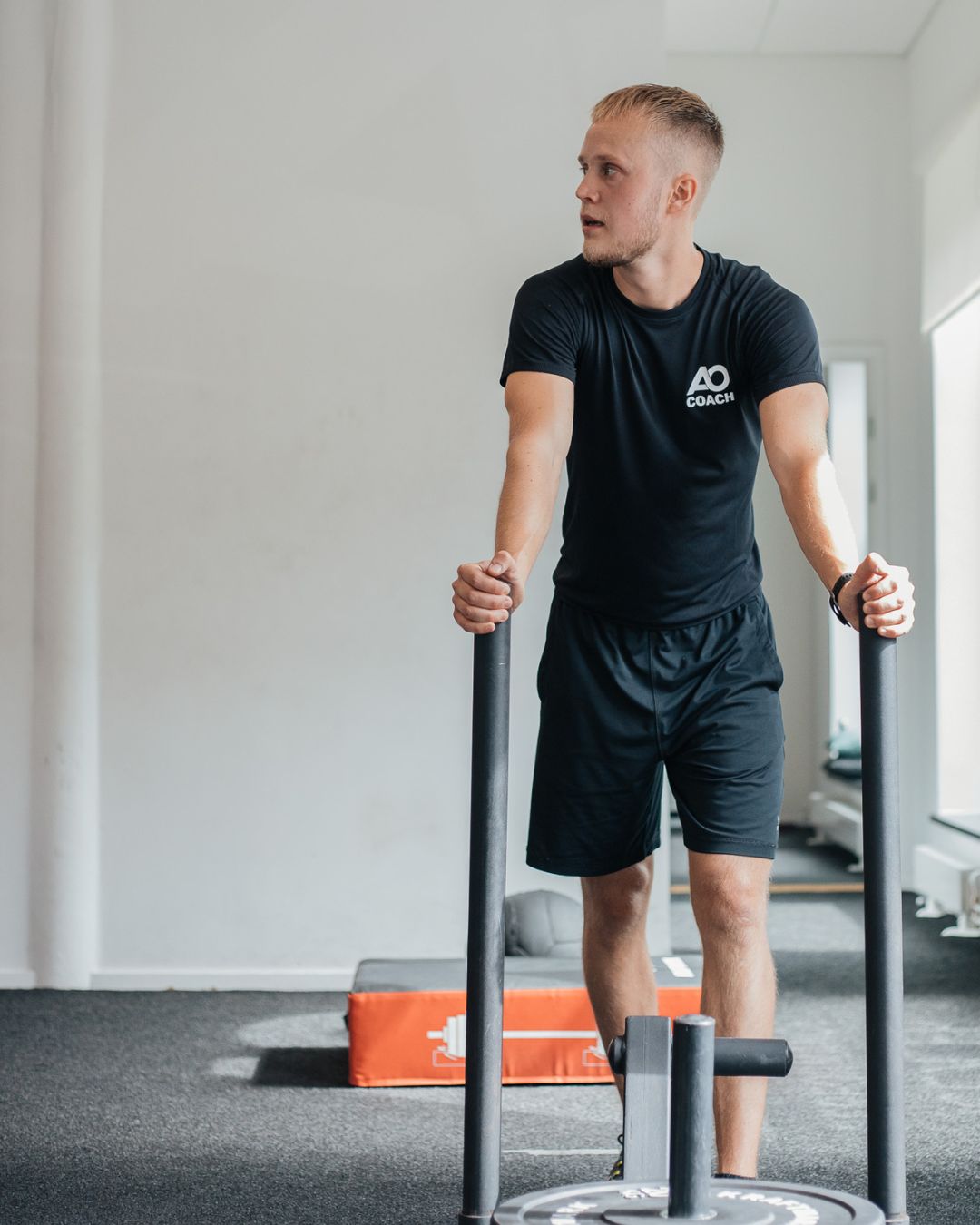 Far too often, the training at the gym is far removed from how we move in our everyday lives or within our sport. An important question we should ask ourselves in connection with training is: what do I want my body to be capable of? For me, it's crucial that the training we engage in prepares you to perform everything you enjoy doing outside the gym, whatever that may be. The goal isn't just to become strong in the gym, but to have a body that is free from pain and ready to do exactly what you desire.
Fascia treatment by AO methods
Fascia training by AO methods
Trained sports physiologist (Bachelor's degree in sports medicine from Umeå University)
Conditioning for elite athletes and fitness enthusiasts
Nutritional guidance
"Vi har en kropp och en uppgift: att ta hand om den och känna oss levande."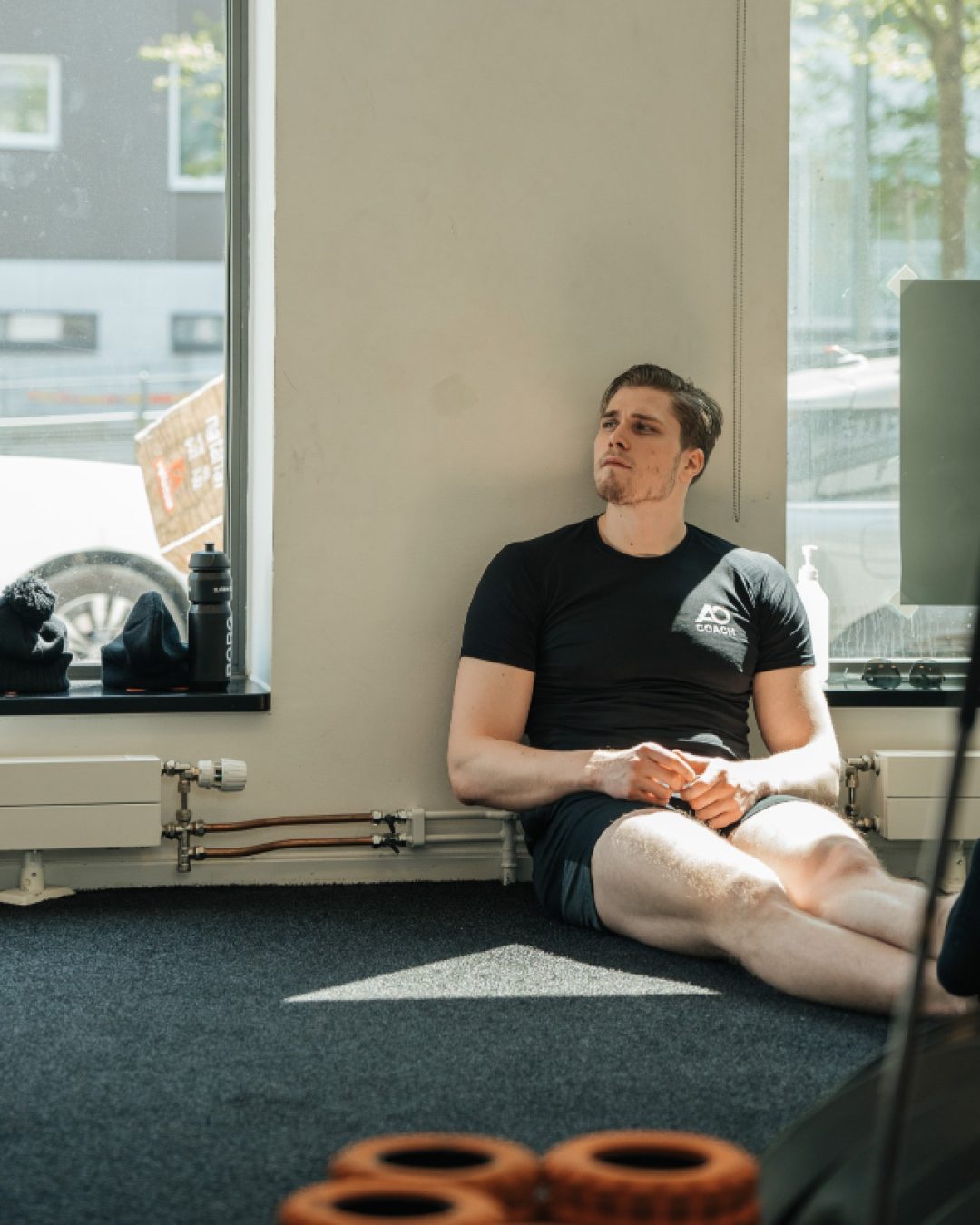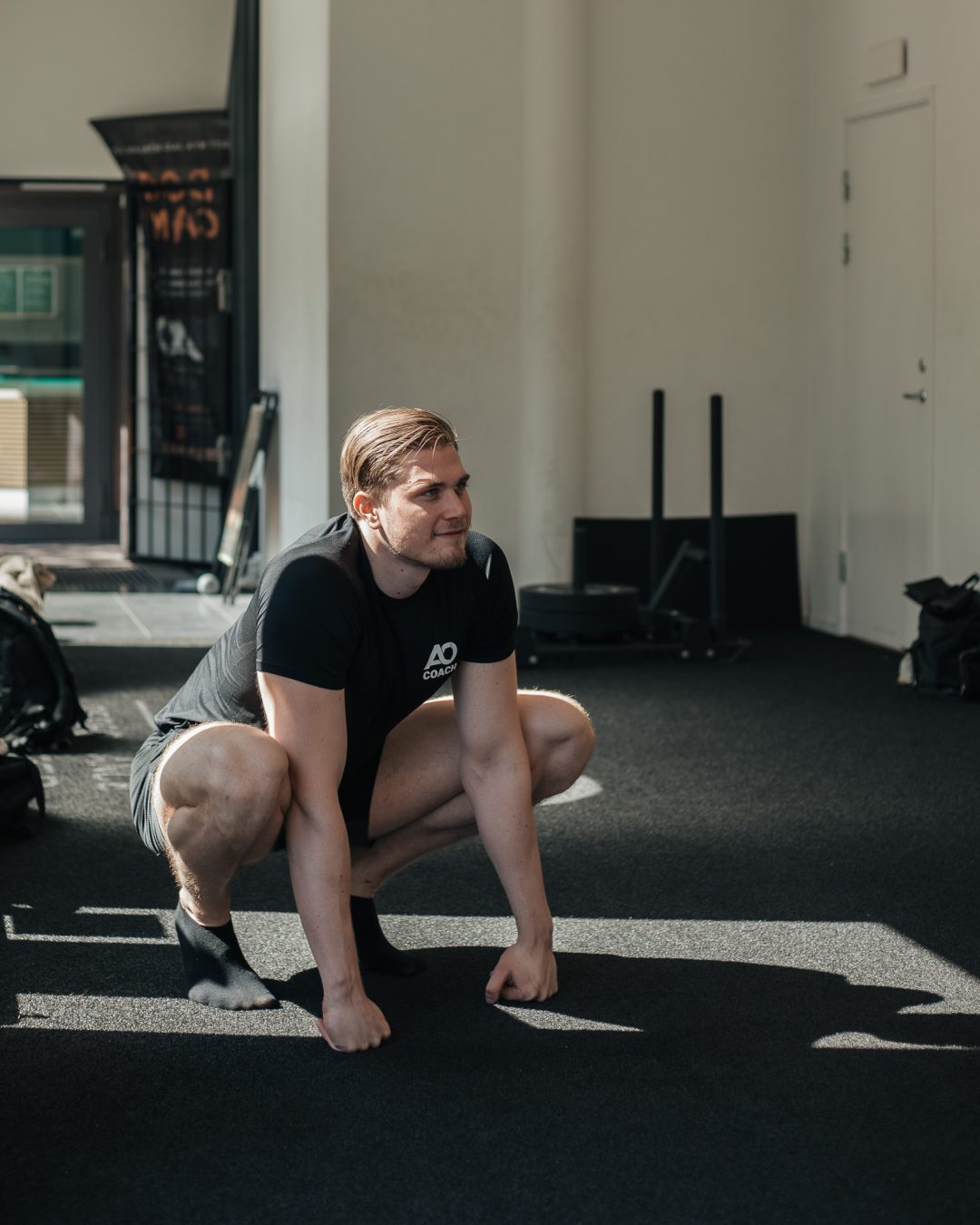 We are given a body, and if we don't tailor our training to fit our lifestyle, we do it a disservice. There is rarely talk about learning to listen to our bodies and basing our workouts on our daily condition, which surprises me as a former elite athlete. Preparation and self-awareness are just as important as discipline and consistency. For me, the sense of community has been a driving factor that has brought joy to my training. Because where there is joy, there is love for what we do, and where there is love for what we do, progress follows.
Fascia treatment - for pain relief & reduction in your body
PT - personal training to help your physical growth & performance
Hockey conditioning - conditioning for your hockey teams
Summercamp & Off-season training with AO
Fascia treatment by AO methods
Fascia training by AO methods
Hockey performance, optimisation and mindset
Nutritional guidance
Conditioning for elite athletes and fitness enthusiasts
"Prehab yourself before you rehab yourself."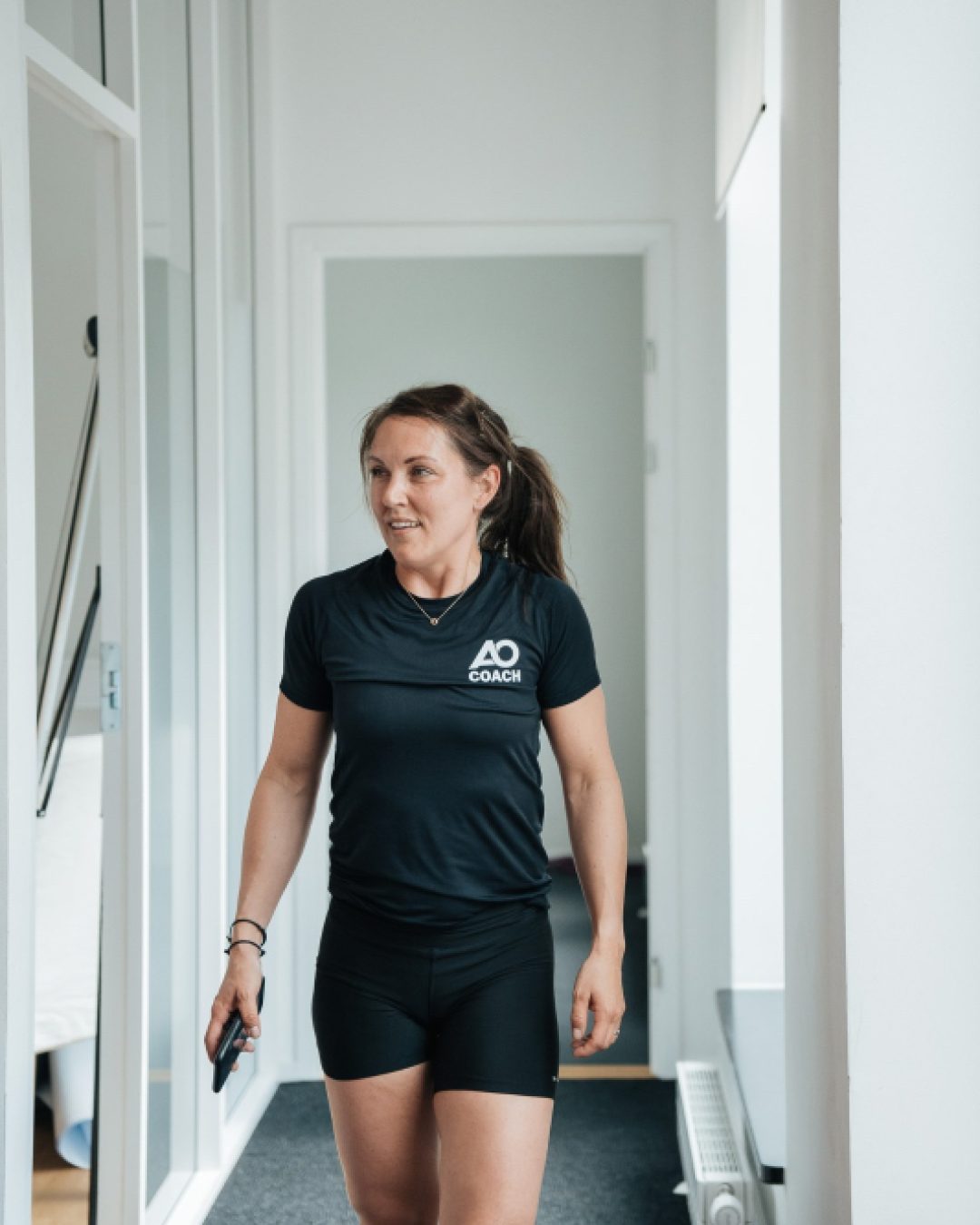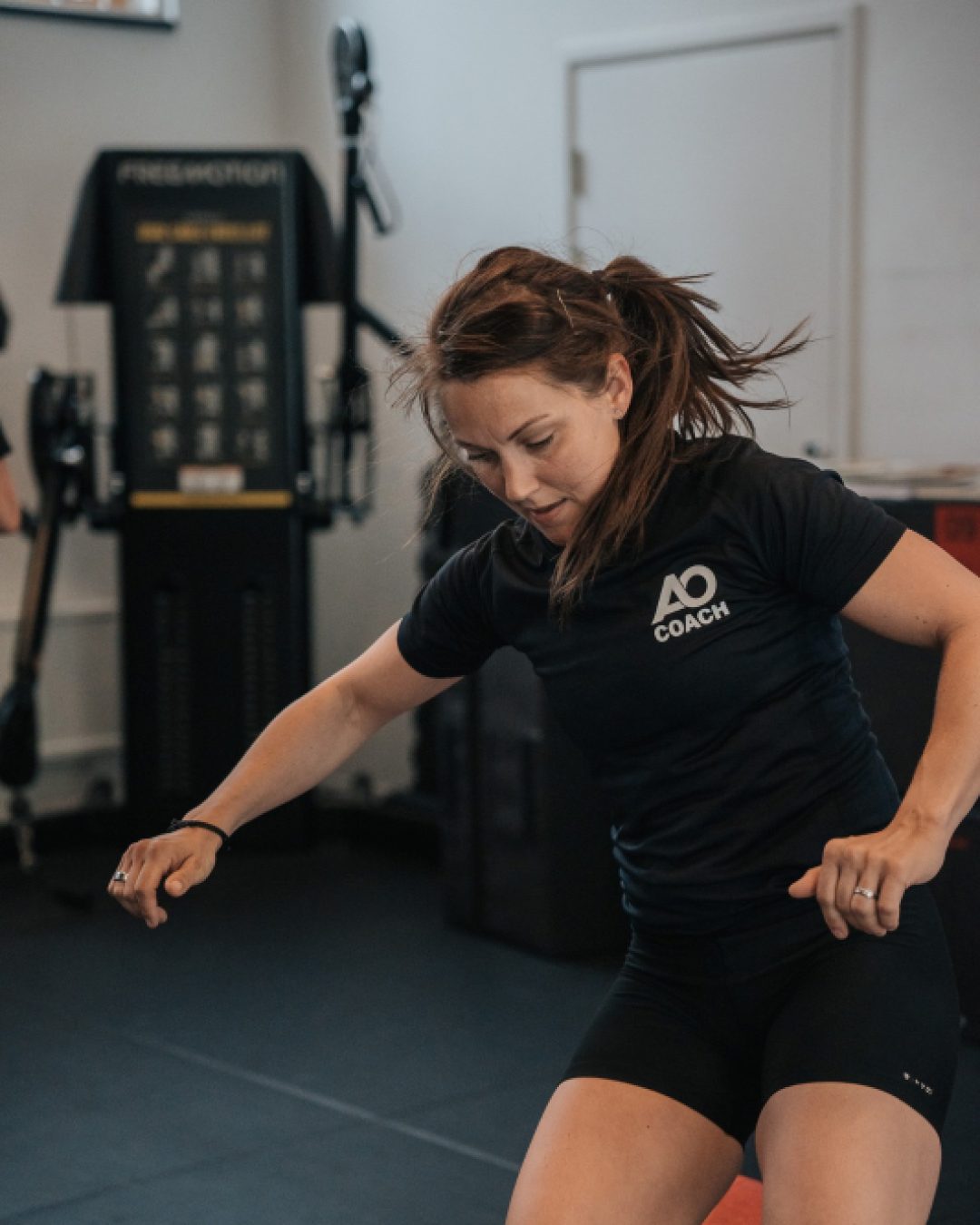 I work from all aspects to provide you with optimal conditions to achieve new results in your training and avoid the risk of getting stuck in the rehabilitation swamp. Regardless of your goals - whether it's health, pregnancy, sports, or elite performance - we set a plan that helps you develop and strengthen both physically and mentally. We assess everything: training, recovery, nutrition, and mindset, in order to create a sustainable path that is tailored specifically for you.
Screening - for team athletes and individual athletes
Rehab & Prehab - for a pain-free comeback in sports, competition and daily life
Fascia treatment
Group training - conditioning for fitness enthusiasts in group
PT - personal training
Fascia treatment by AO methods
Fascia training by AO methods
Sports Medicine Physiotherapist
Rehab for sports injuries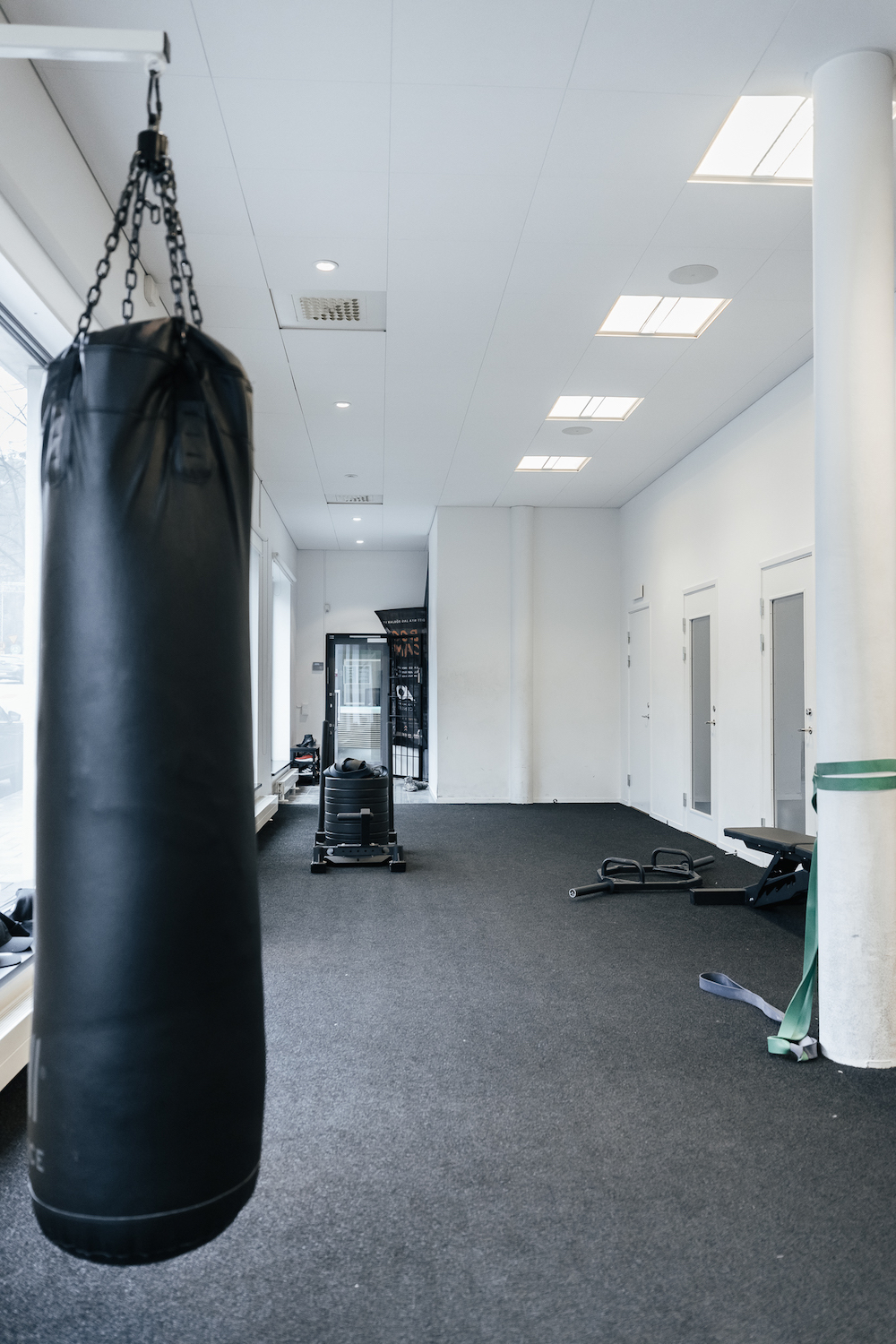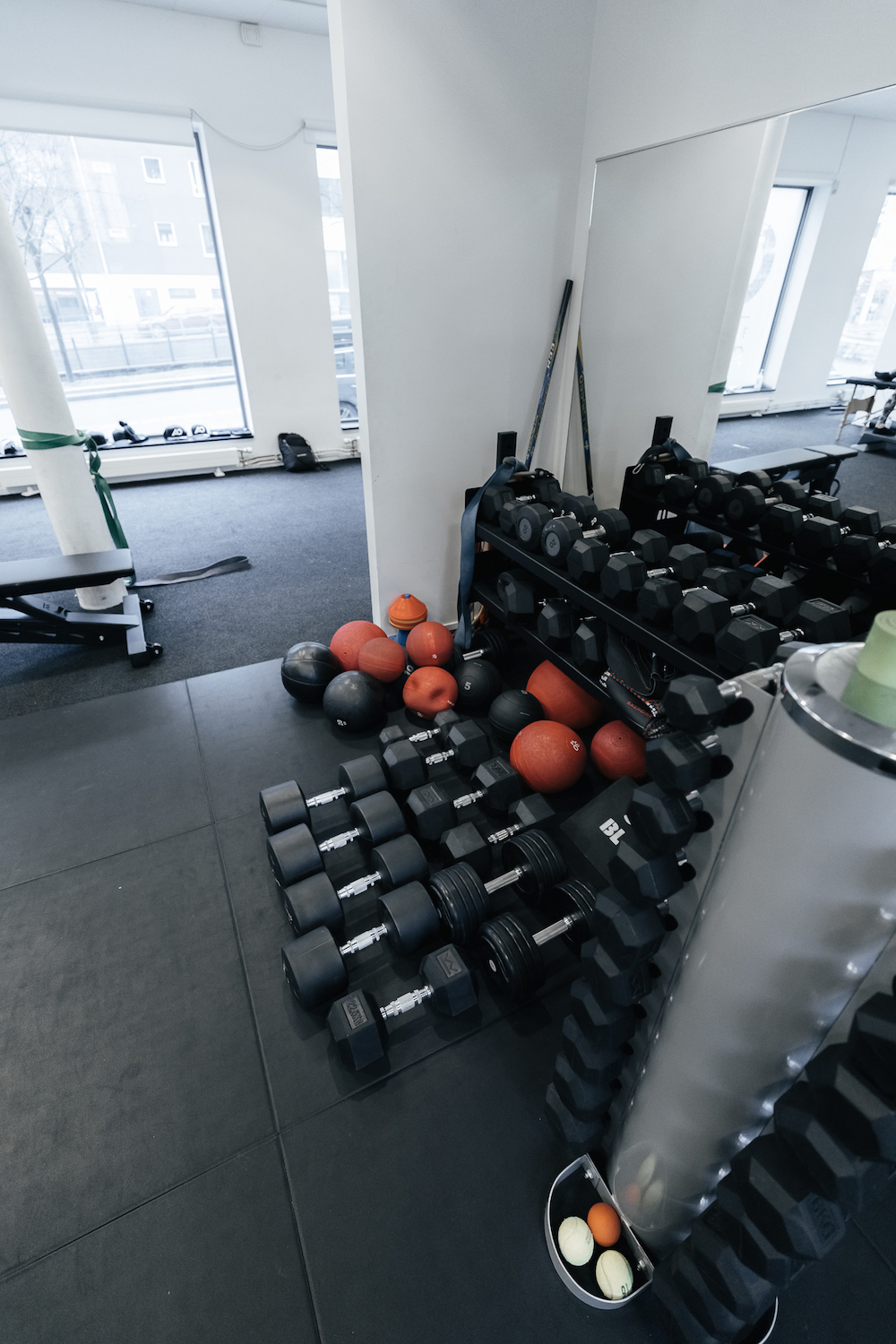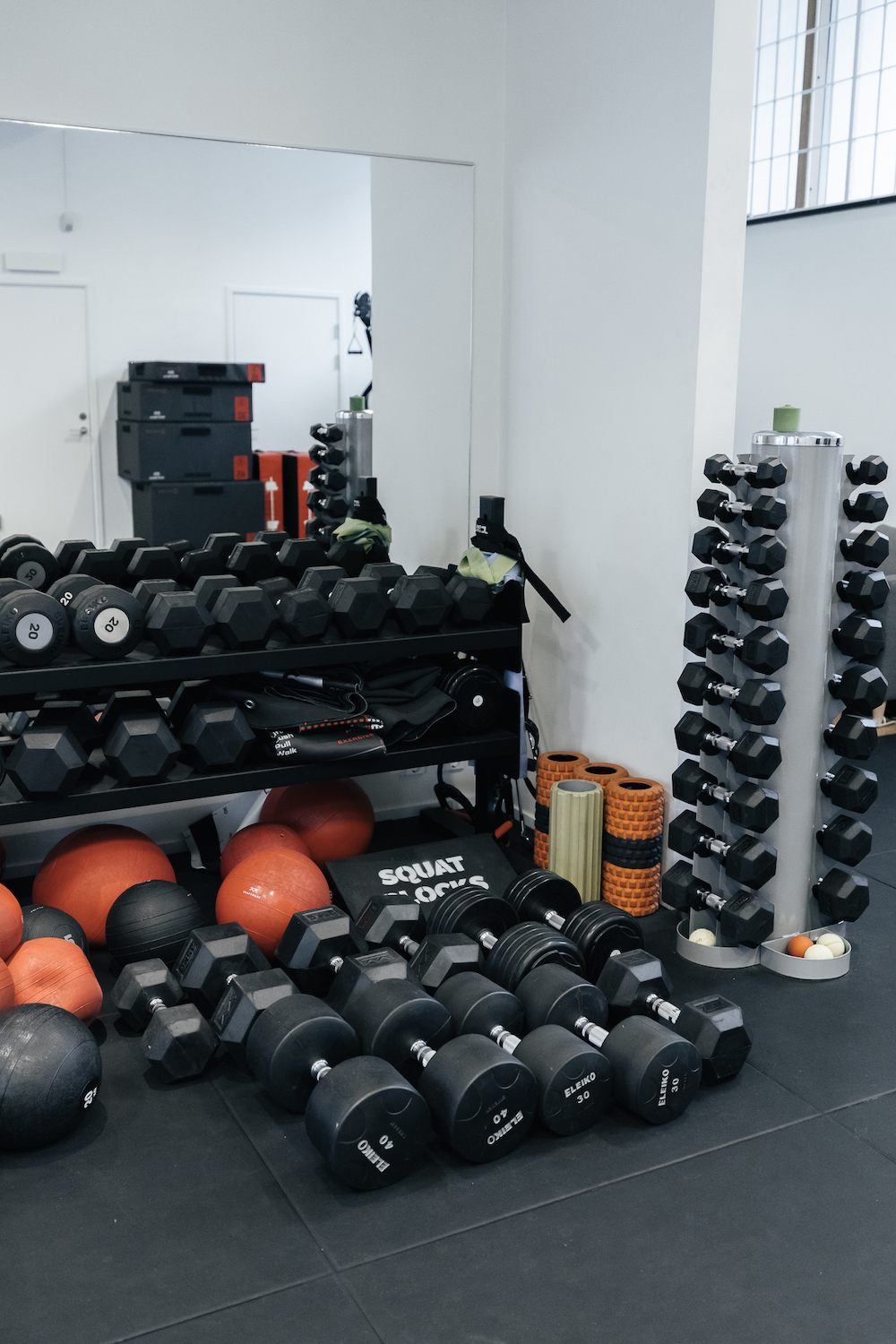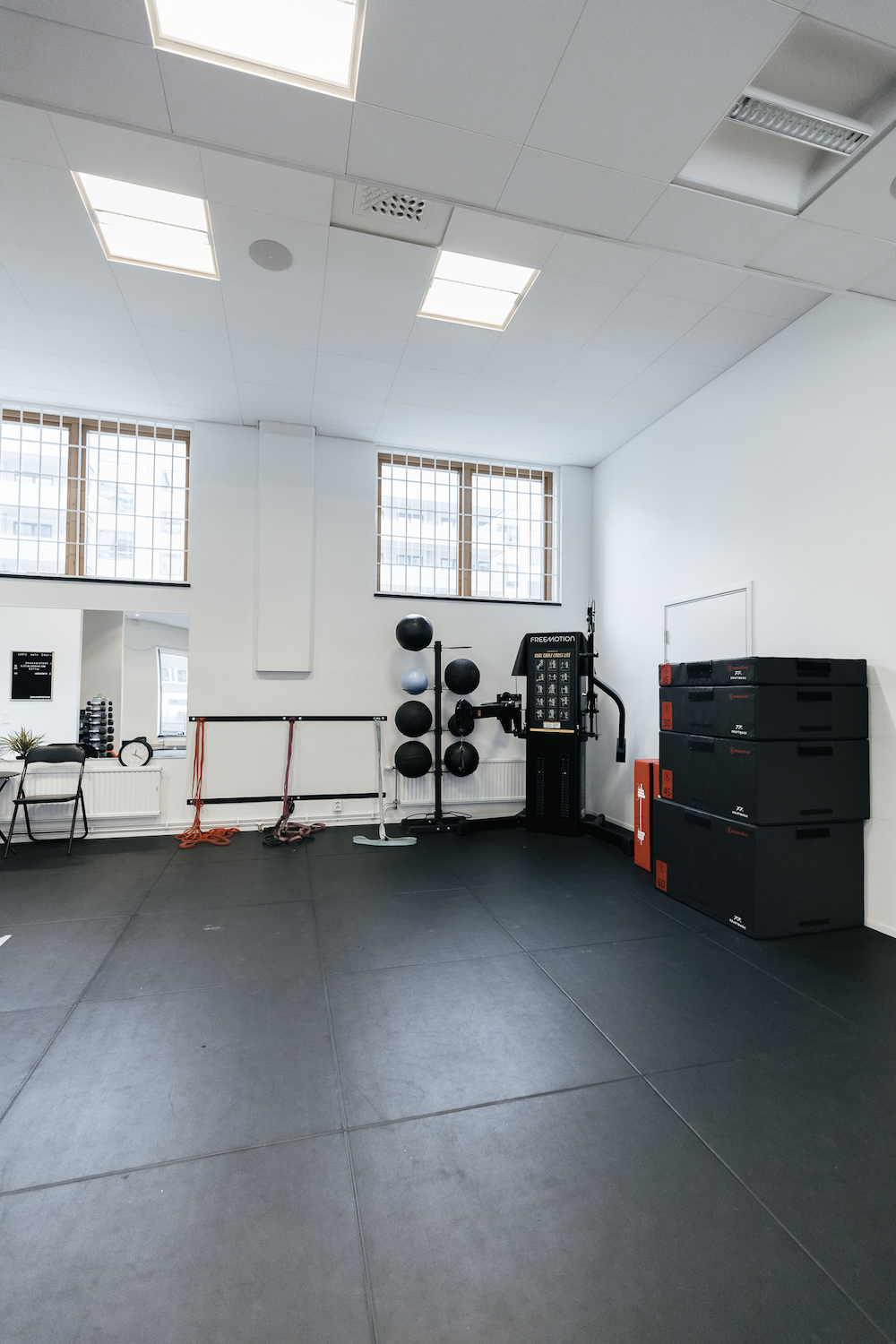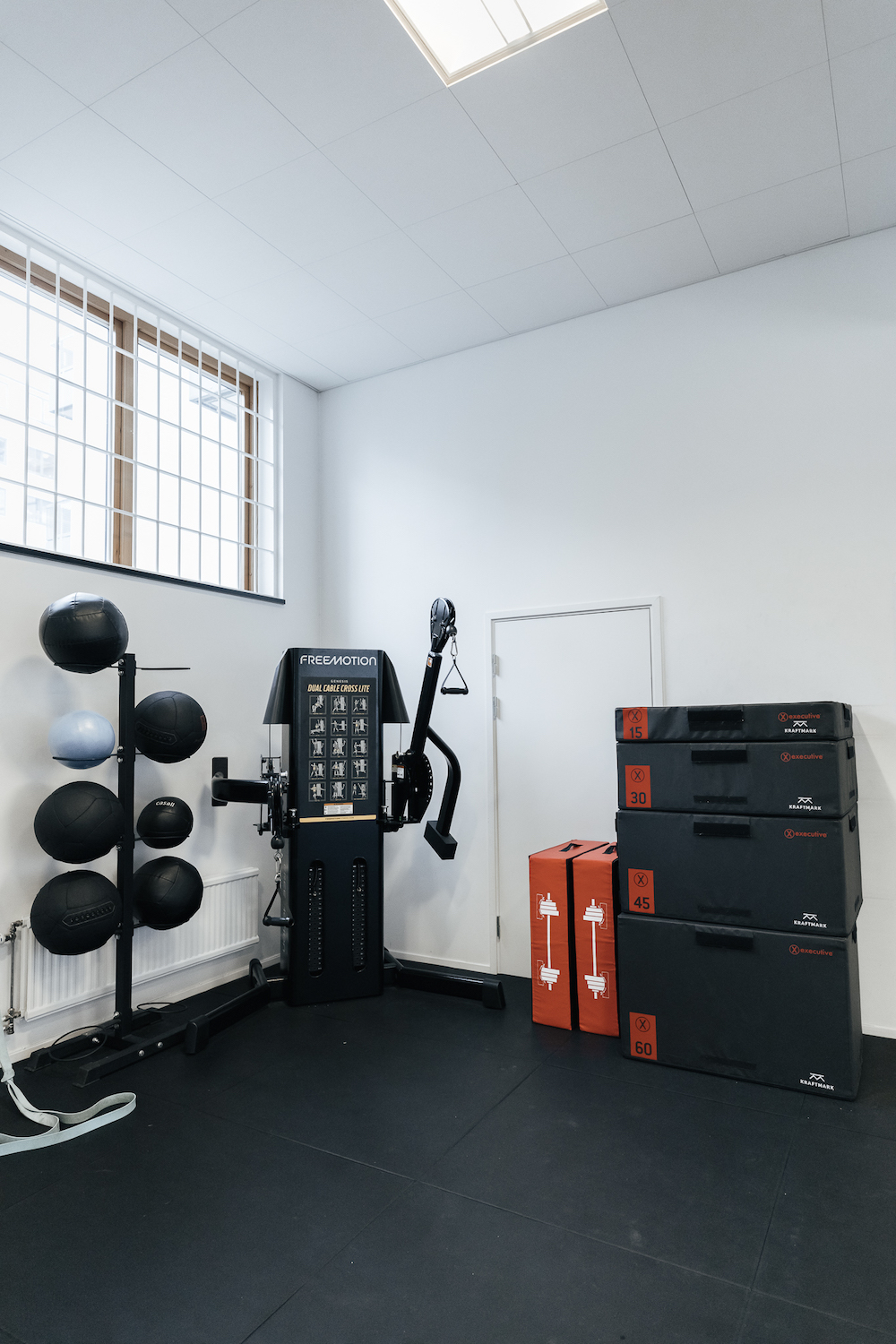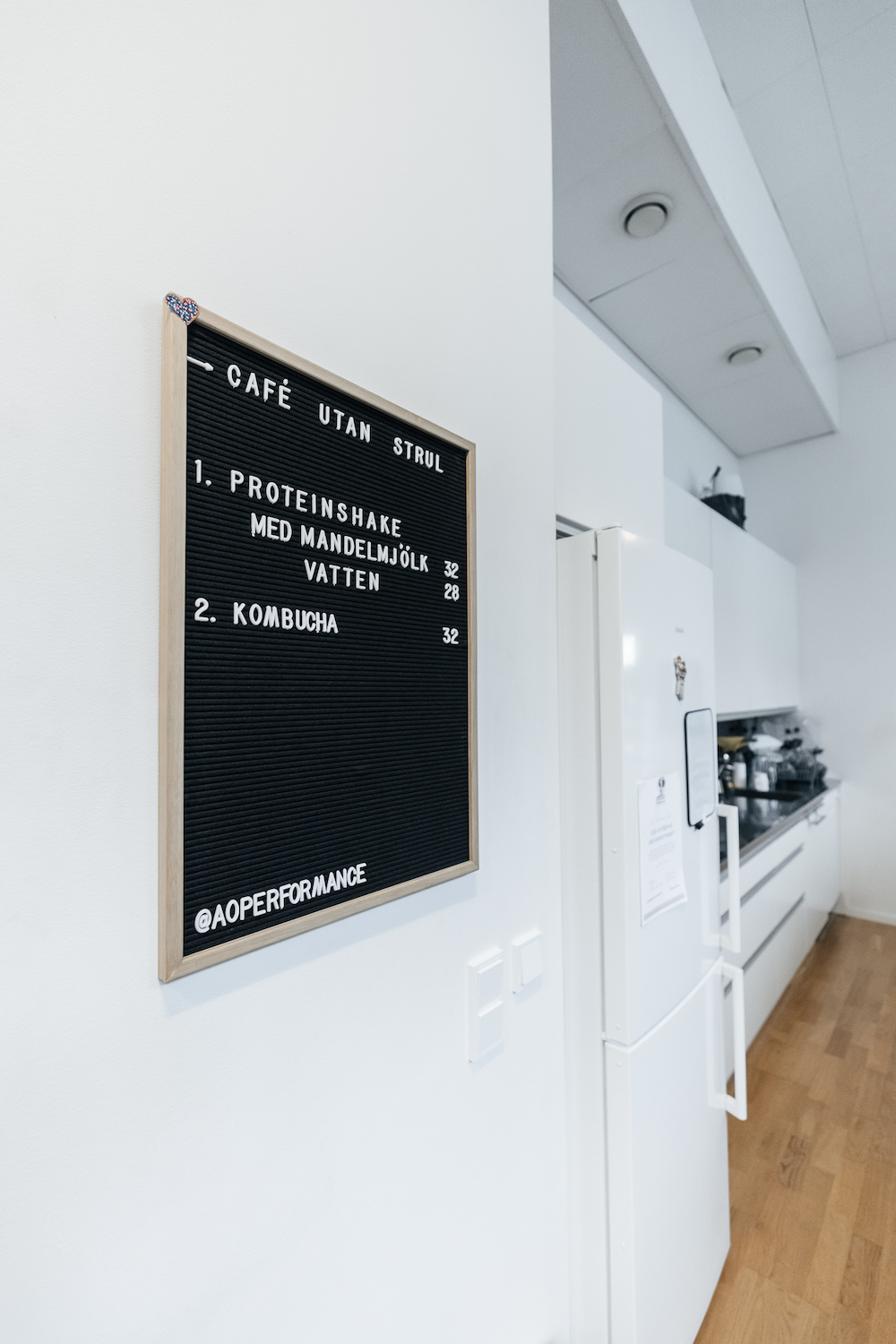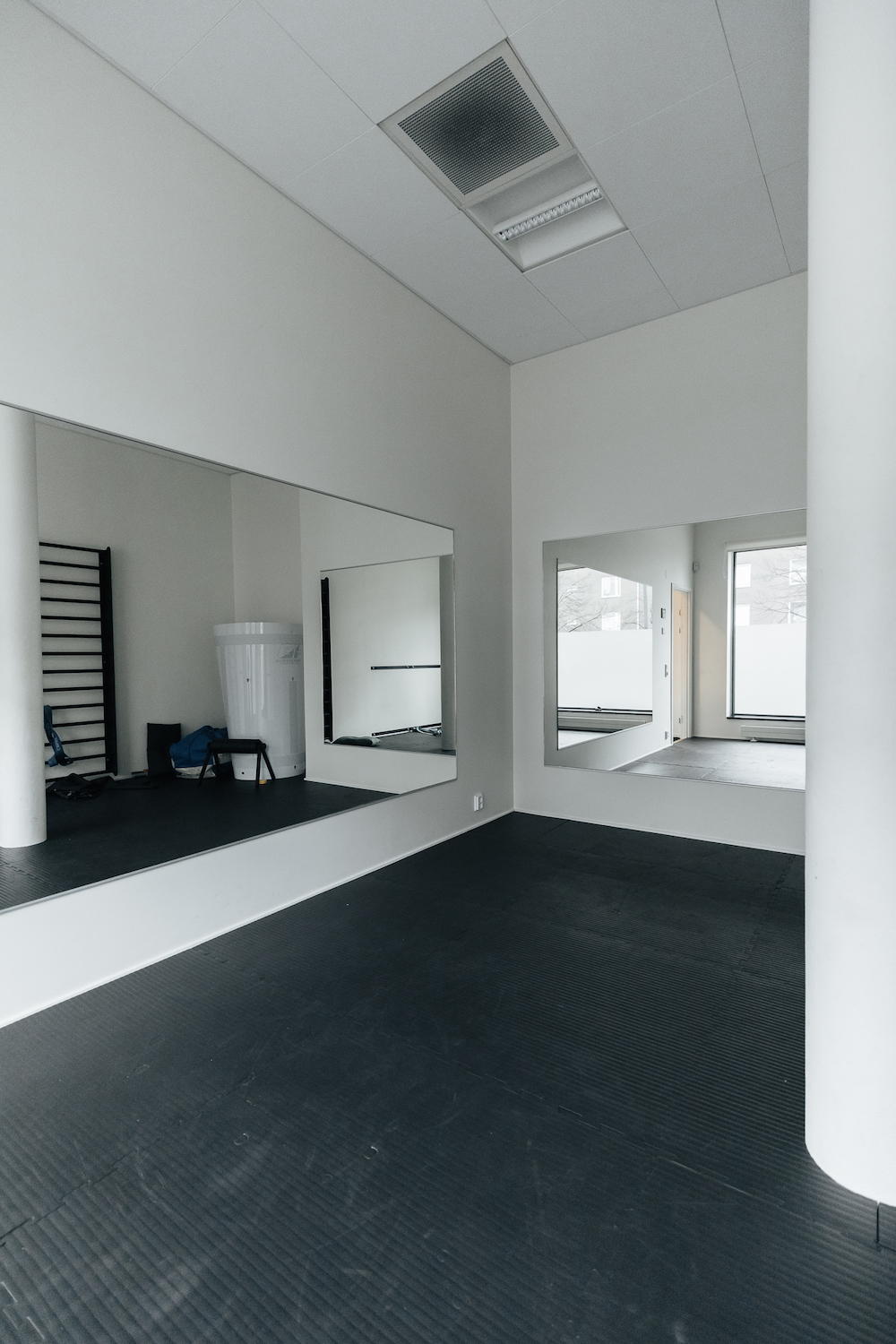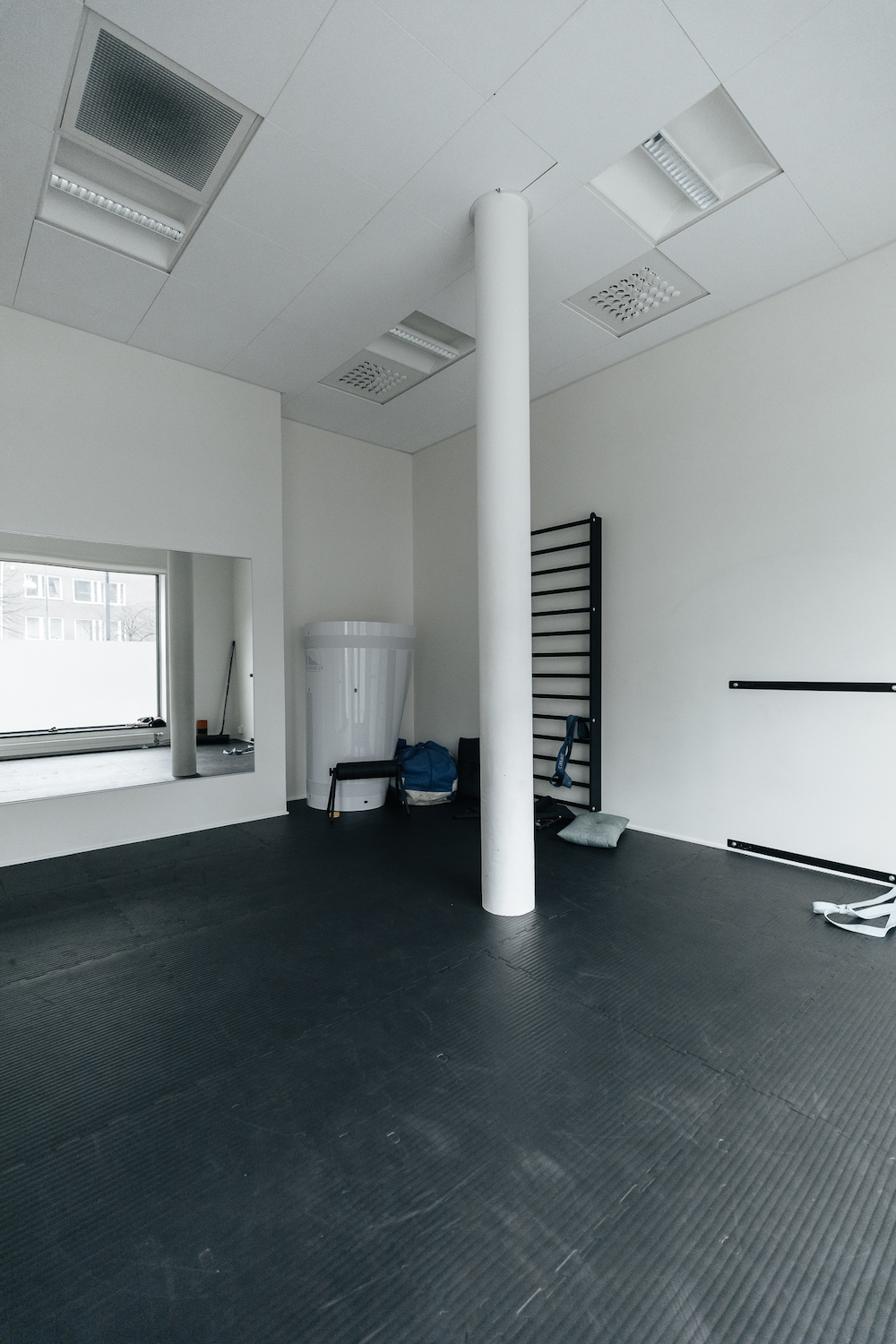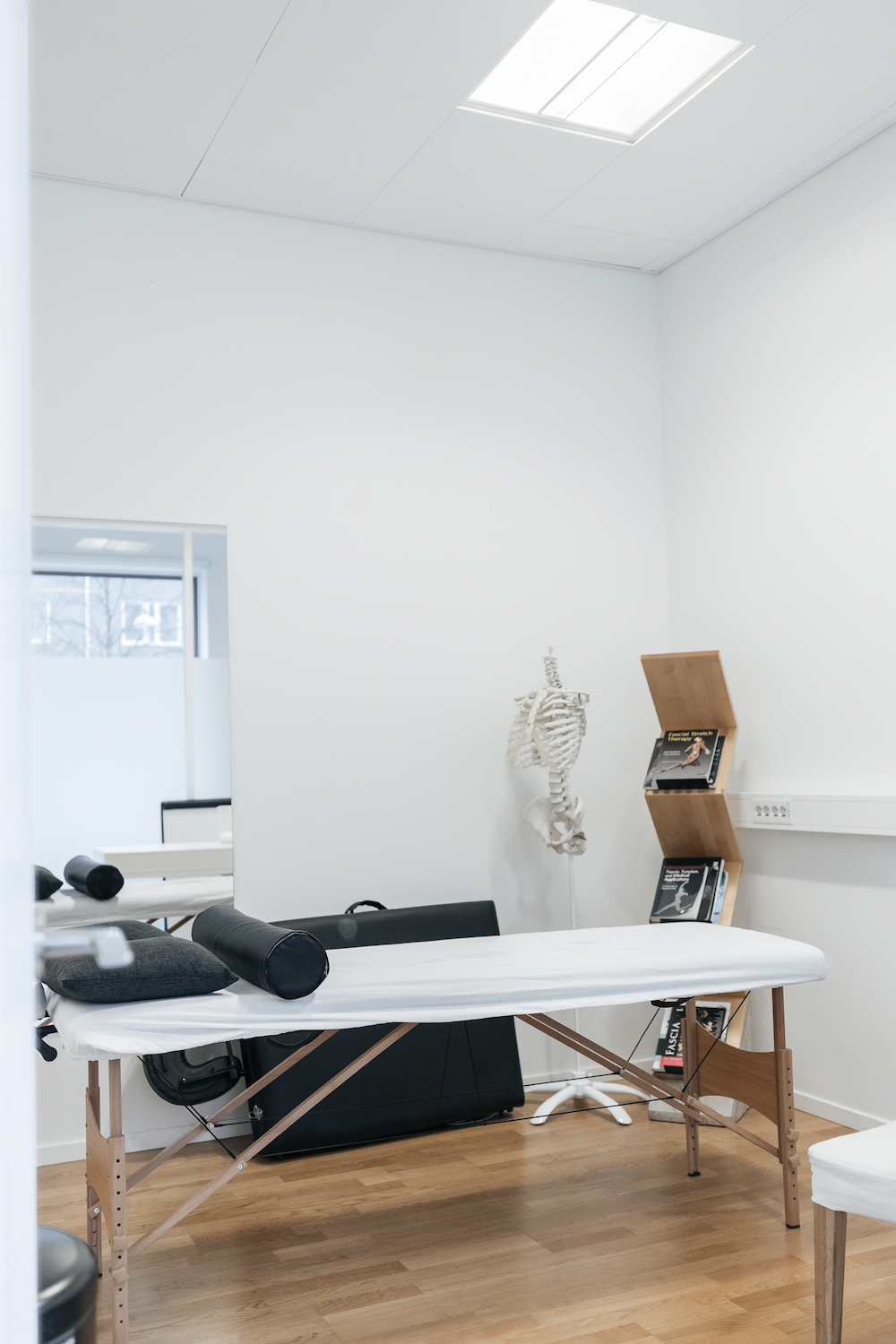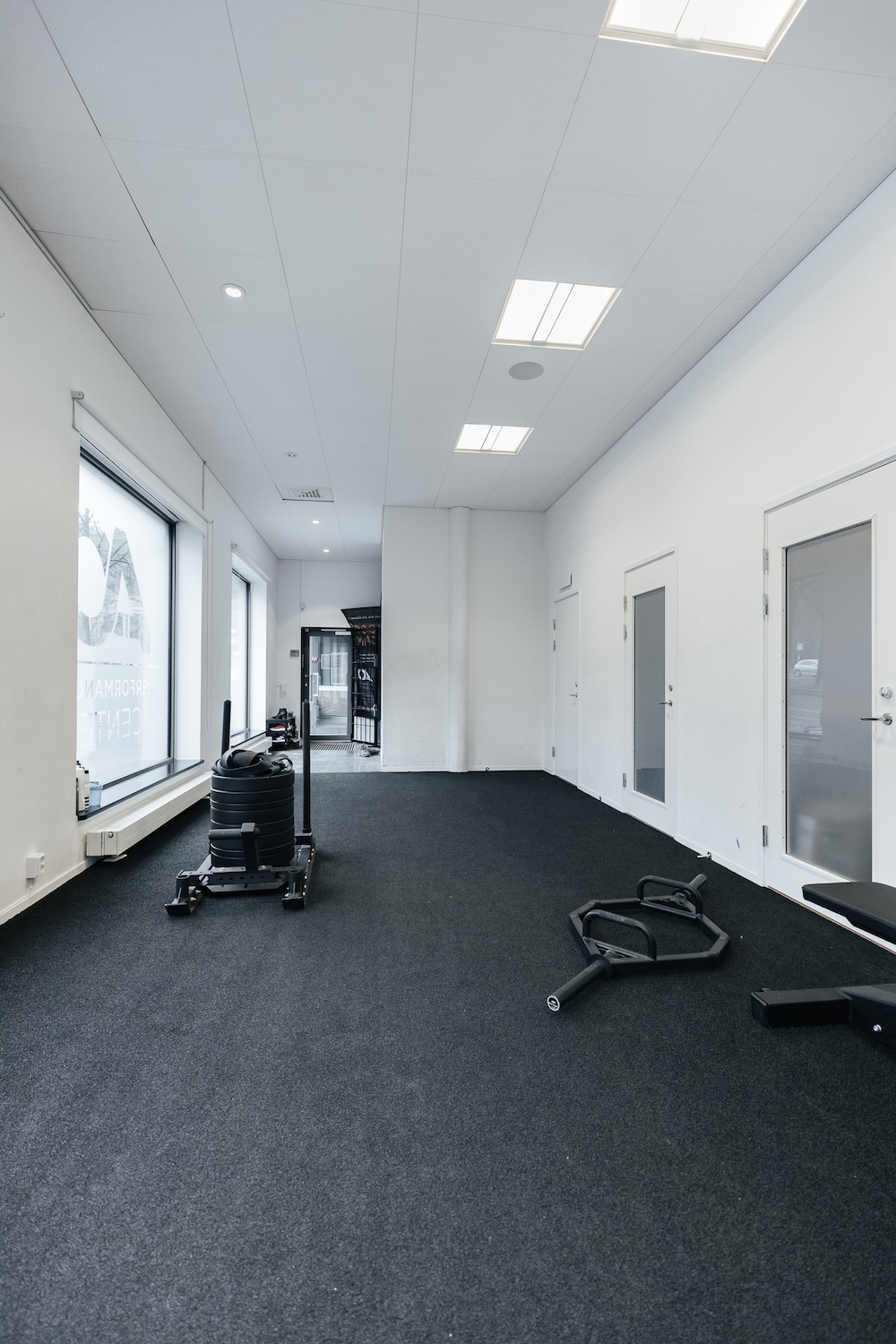 Alltså vet du en sak, jag har aldrig gillat grupp träning, men när jag fick pröva på detta så har jag fattat en helt annan känsla. Vilket pepp vi fick vilket go! Många andra ställen har peppen inte alls varit då här, min kollega som va med mig är även hon såld på detta. Blev riktigt överraskad på hur jag kan efteråt och skulle verkligen vilja komma nuuu alla gånger i veckan!
Skön vecka känner mig piggare samt känner jag otrolig skillnad på gymmet, blir bara bättre och bättre!
Börjar bli mycket bättre. Testade även under ett lättare paddle pass att köra utan mitt knäskydd och det funkade hur bra som helst! Så skönt att känna mig starkare och mer rörlig utan att stöta mig mot ett knäskydd.
Sömnen har fortfarande varit lite sådär men passen har varit grymt med bra tryck och känner att man hela tiden blir starkare och starkare.
Otroligt sköna pass och tryck i hela kroppen. Även om jag ligger i ett kaloriunderskott så trycker jag på och kan öka vikten för att behålla så mycket styrka som möjligt.
Det har varit riktigt roligt och resultaten har varit fantastiska, att kunna vara skadefri så länge känns otroligt för mig så tack så mycket för det! Hoppas på att kanske kunna komma tillbaka till nästa försäsong eller någon gång i framtiden om det är möjligt!