Are you experiencing pain and stiffness or looking for even better results? Our online training can help you become faster, stronger, and pain-free, whether you're training for health, sports, or at an elite level.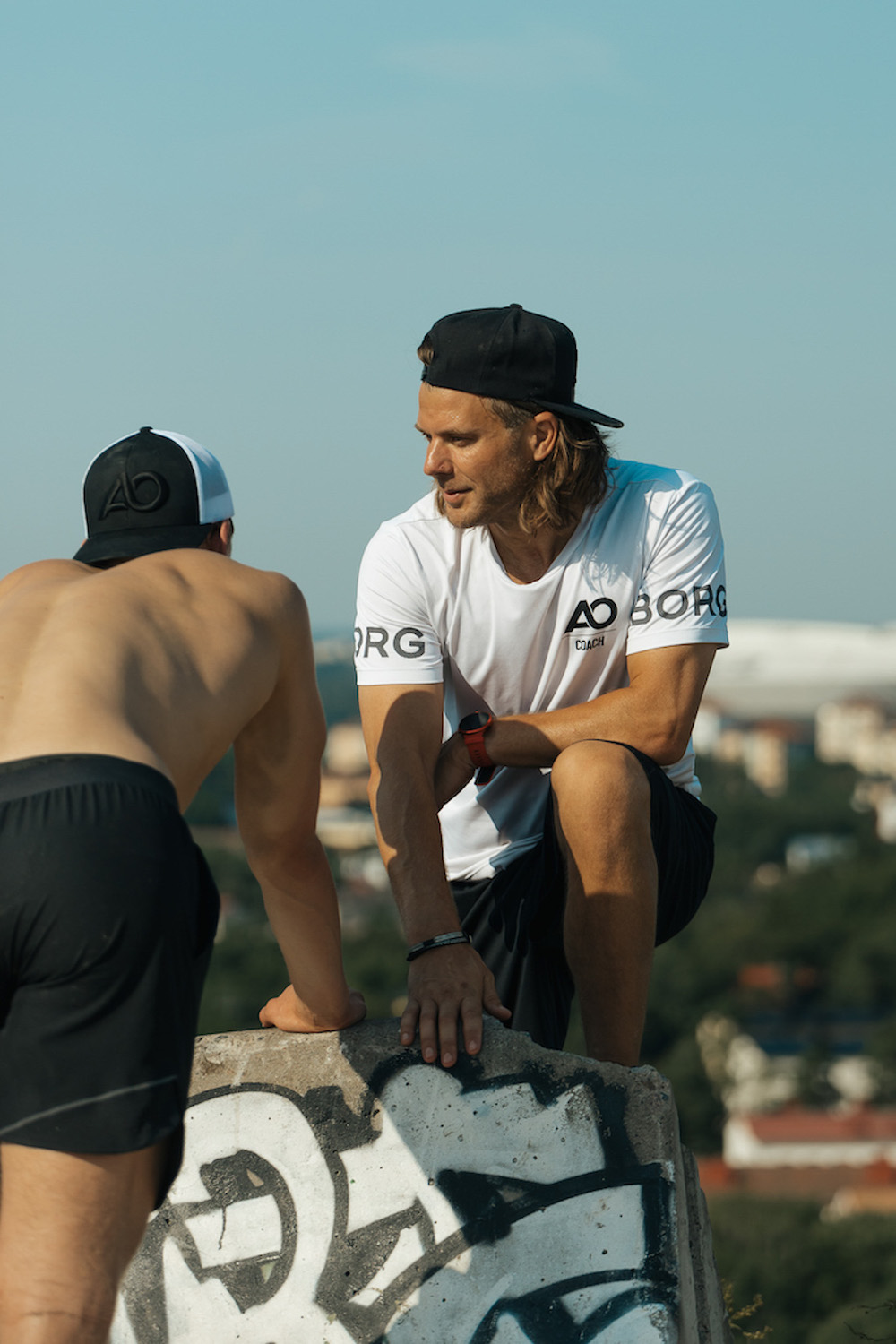 For development in your sport, regardless of whether you are a hobbyist, elite or professional athlete
Our online training is designed for athletes of all levels, from hobbyists to elites and professionals. We believe that everyone has the potential to unlock their full capabilities. With customized training programs, we focus on elevating your habits, movements, and mindset to help you reach your specific goals and overcome any obstacles. One of the unique benefits of our online training is direct access to top coach Andreas Öhgren. He is available to provide quick adjustments, guidance, and motivation, regardless of your location. You will receive personalized assistance tailored to your individual needs, ensuring a professional-level performance.
Join us on this journey and experience the power of our online training as you take your athletic performance to new heights.
Are you tired of ineffective traditional gym workouts?
Är du less på att träningen inte gör dig starkare, snabbare och tar dig närmare dina mål?
Gör träningen så du får ont i kroppen, blir omotiverad och är därför även sjukt tråkig.
At AO Performance, we have revolutionized traditional gym training. Gone are the days of mindless machines. We focus on training your body as a functional whole, customizing each exercise to align with your specific goals. The result? Explosive development, whether you're seeking pain-free living, everyday strength, or professional sports excellence.
Take the first step towards unlocking your body's true potential. Contact us today and embark on a transformative journey.
Achieve exceptional results while being pain-free.
Save money on pills, placebos, and sick leave by investing in your health.
Establish healthy routines that promote physical and mental well-being.
Receive a customized plan tailored to your specific health and performance goals.
Skip the trial and error process and focus on consistent growth.
Access expert knowledge on recovery, warm-up techniques, and effective training methods.
Learn valuable strategies for improving mental health.
Overcome chronic pain for good and enjoy a pain-free life.
Unlock your full potential in sports and perform at your best.
Learn to train like an athlete, leading to a productive and fulfilling life.
Receive first-class feedback and guidance from a top trainer in Sweden.
With a wealth of practical experience and a strong foundation of theoretical knowledge, Andreas Öhgren continuously enhances his expertise to revolutionize the way people approach training. Here at AO Performance, we are dedicated to providing YOU with the support and guidance you need to achieve goals that were once deemed impossible. Our focus is not only on helping you reach new heights but also ensuring a pain-free and enjoyable journey throughout the process.
Sjukt bra upplägg. Märker skillnad både på uthållighet på cykeln och frekvensen på padelbanan. Fötterna känns bättre och upplever kroppskontroll. Inte upplever att något tyngt ryggen heller.
Träningen har gått bra, mycket roliga pass och nu börjar det kännas att man går framåt när träningsverken inte är brutal längre. Grymt nöjd med upplägg och träningen.
Bra vecka och ljumskarna har för första gången varit hela efter starten på en säsong.
Veckan har gått grymt bra!! Har känt mig väldigt bra och orkar mycket tack vara din träning.
För drygt 1 år sen fick jag hjälp av Andreas att rätta till felaktigt rörelsemönster i min kropp. Efter lång tid med ryggproblem som slutade i diskbråck och bortdomnade ben i ett år så hittade han orsaken i mina fötter och höfter... Oändligt tacksam att jag efter detta möte blev smärtfri på några veckor tack vare rätt övningar.
Som sagt så har den här träningen varit väldigt bra för mig och min kropp. Och denna vecka kunde inte ha slutat bättre. Bra upplägg och roliga övningar och bra mat.
Måste bara säga att jag tycker övningarna är väldigt roliga och så häftigt med kroppsvikt och lite band att man kan få bra och direkt resultat.
I wanted to thank you for amazing summer it really changed my life. I've never felt so good. The combo of great/fun workouts and good meals is unreal! Thank you.
Är tvungen att skriva!! Efter jag fått hem den foamrolern från hyperice sp har mina ryggsmärtor minskat enorm. Hade inte kört mån/tis och kände igår direkt att jag börjande få ont så gjorde hela ryggen och smärtan försvinner direkt dagen efter!
Andra gången idag och är i chock att jag inte har ont i ryggen alls efter passet! Såå glad!
This is how you choose the right exercise for the right athlete
We help you reach clients you've never been able to reach before and become fully booked without dancing on TikTok. Our programs are aimed at those who want to stand out from traditional personal trainers, coaches, and practitioners.